Hosted in conjunction with the Natupreneur Experience 2020 and FX Medicine, these awards have been created to celebrate our profession and the incredible diversity and inspiration of people in it, the innovators, creators and trail blazers.
When we see each other leaning in, innovating, and growing, it inspires us to do the same. And while the business journey can be incredibly lonely at times, little reminders that we are doing a great job can motivate us to keep going and thriving.
Which is the inspiration behind organising this event and involving the Natupreneur community in nominations and voting.
---
Guest Speaker - Petrea King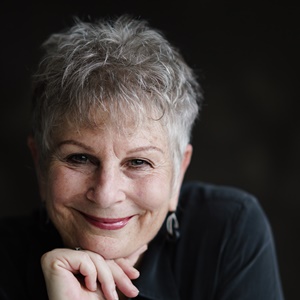 Petrea King is qualified naturopath, yoga and meditation teacher, and best-selling author of 9 books and a dozen meditation practices.
She's been nominated for Australian of the Year each year since 2003 and has been featured on Channel 9's 'This Is Your Life', Australian Story, Compass and she's been a monthly guest on ABC's Midweek Conference and Nightlife for 20 years.
Petrea is known for her work through the Quest for Life Foundation which she established in 1989 to provide practical skills and strategies for people to create peace and resilience in their lives. For her work here she has received the Advance Australia Award, Citizen of the Year and Centenary Medal for her contribution to the community.
Petrea will be sharing her insights into 'Loving Your Work' which fits perfectly with the theme for NatEx2020 of 'Love Your Work, Love Your Self, Love Your Life'.
All profits from the NatEx FX Medicine X-Factor Awards Night will go to Petrea's Quest for Life Foundation.
---
Awards Night Details
✅ Saturday 15th February 2020
✅ QT Resort Ballroom, Gold Coast, Queensland
✅ 7pm - 10pm with dancing afterwards.
✅ Delicious food
✅ All proceeds go to Quest For Life Foundation
---
---
Award Categories
Nominate and Vote For Your Favourite Practitioners
Nominations for all categories are open Monday 14th October 2019 and close Tuesday 26 November 2019.
Nominations will then be assessed and finalists in each category will be selected for the voting period. There are 5 categories open for public voting, and 3 for panel judging. The voting period commences December and ends January 2020.
Winners from each category will be announced at the NatEx FX X-Factor Awards Night at the QT Gold Coast Ballroom on Saturday 15 February 2020.
See below for more information about each category and how you can participate. There is no cost or pre-requisite to nominate. Attendance is not a pre-requisite to be a winner.
Collaboration of the Year Award
For practitioners who have connected with one or more other practitioners to create something rewarding, demonstrating that a project has been better together than individually.
Community Award
For a practitioner who has created a community online or offline, demonstrating the specific skills of connection, consistency and persistence to enhance the reach of natural health.
Give Back Award
For a practitioner who has been part of a volunteering effort or charitable contribution using their skills and talents as a natural health practitioner to better the health of the planet and its people.
Emerging Leader Award
For a practitioner at the beginning of their professional journey (within the first 2 years of graduating) who has demonstrated capability, commitment and vision to become a future leader.
Training Award
For a practitioner who has excelled at sharing their knowledge and wisdom in an online or offline training that enhances the reach of natural health or the profession.
Business Growth
For a practitioner who demonstrates significant business growth, both financially and through the impact of number of lives positively affected by their enterprise.
Innovation of the Year
This category is for the natupreneur who has demonstrated a game changing product, service or technology that has provided a novel, creative solution for natural health or the profession.
Trail Blazer Award
For a practitioner who demonstrates leadership, courage and is an inspiration in our profession. This practitioner embodies doing things differently and busting through what was previously thought possible for natural health.
---
---
Event Date:
Saturday, February 15, 2020 -